Información actualizada y accesible
Grow your market share, reduce costs in your supply chain, generate business intelligence, and save valuable time. Whatever your goals, our web-based platform is designed to provide solutions.
Personalized Dashboards
With Panjiva Dashboards, automatic updates put the latest insights at your fingertips.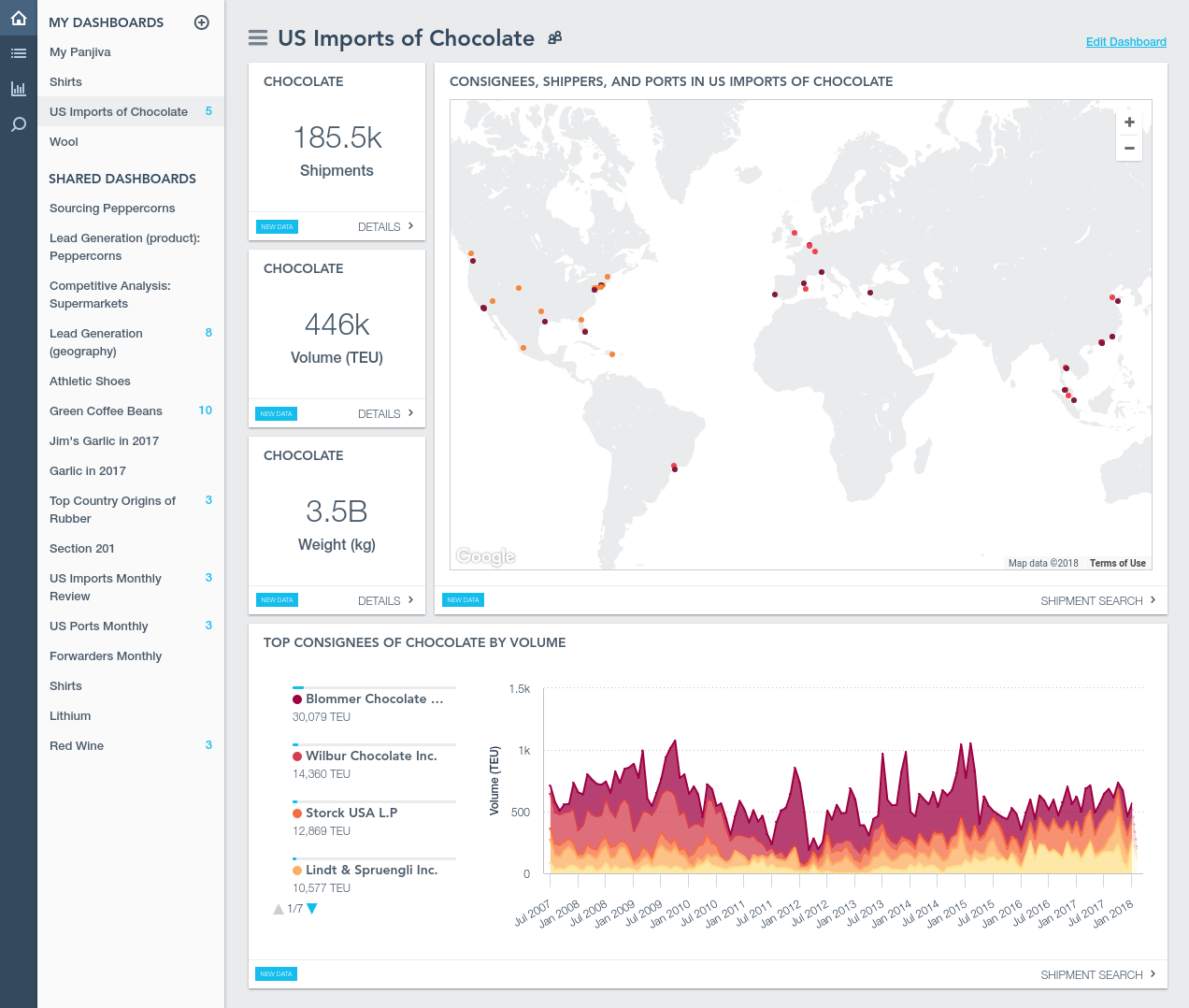 Analice relaciones comerciales
Investigar los socios comerciales de sus clientes y de los competidores.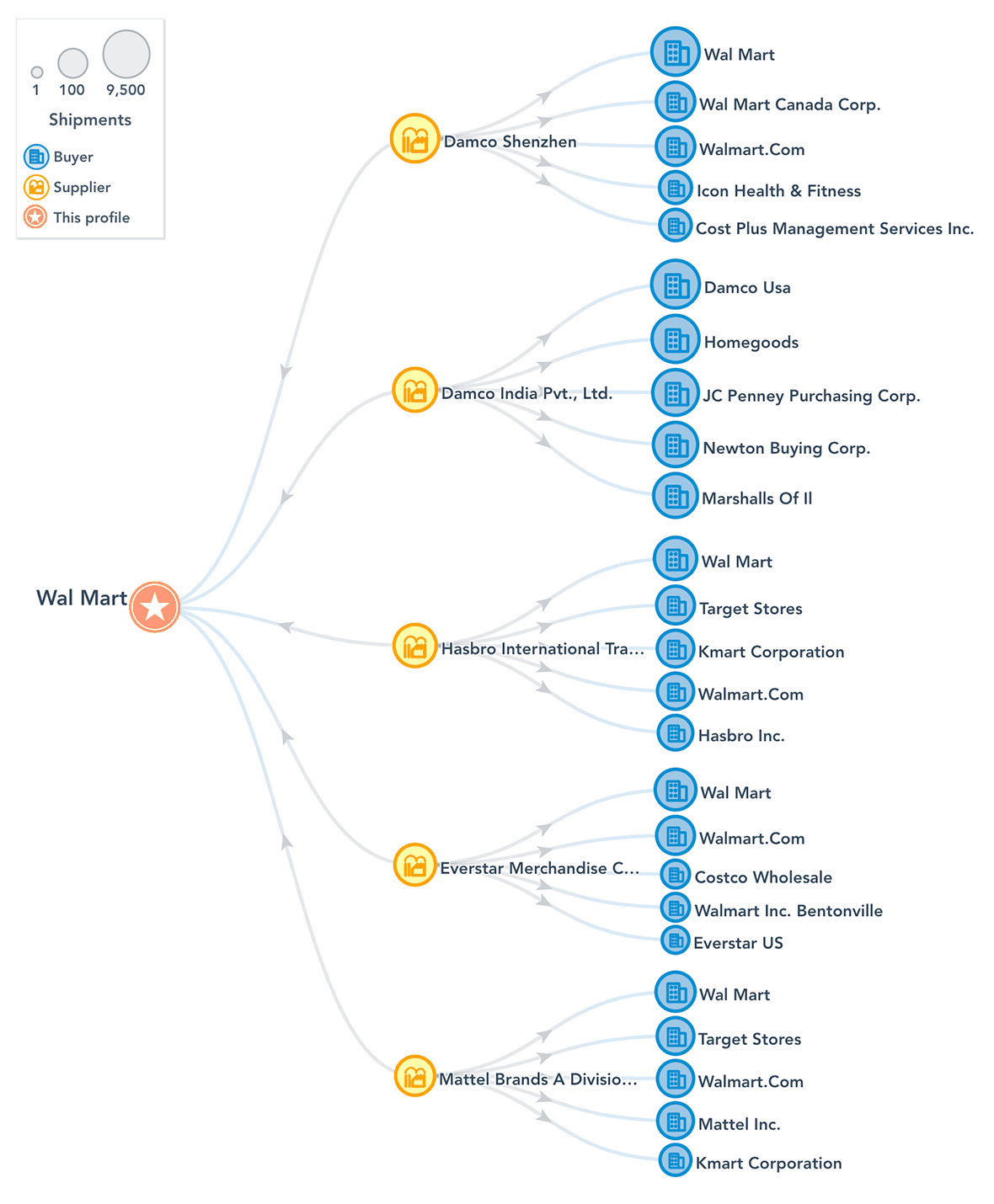 Determine la cuotas de mercado
Entender su participación en el mercado por la empresa, el puerto, país, o método de envío.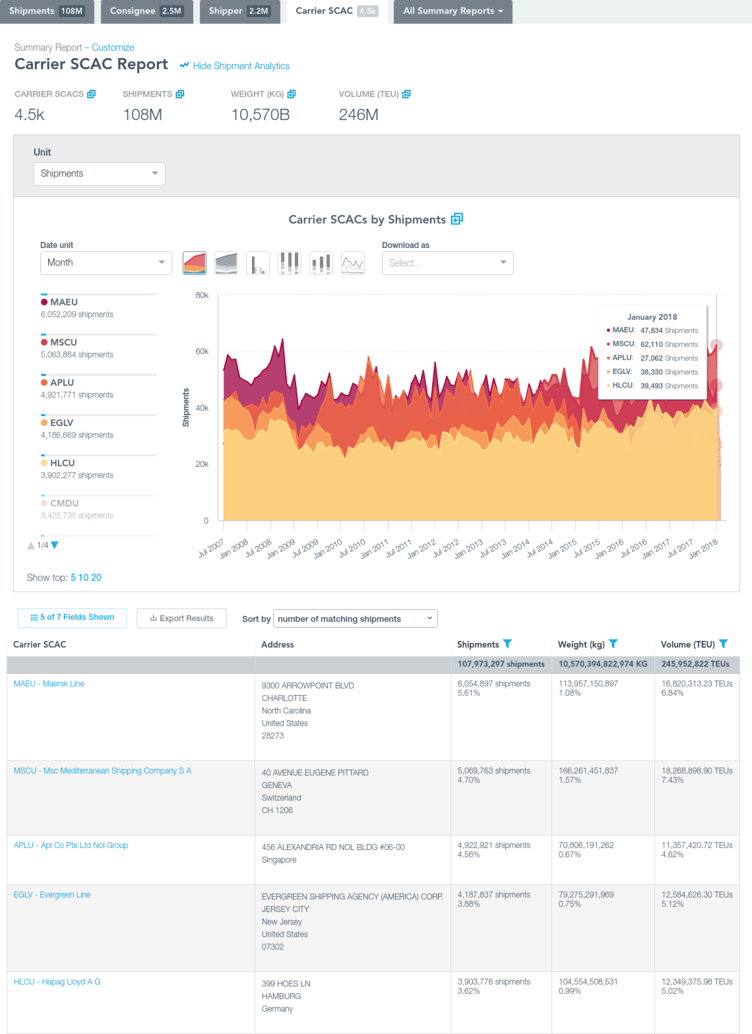 Encuentre Fuentes de Nuevos Productos
Buscar productos crudos o finalizados a nivel local o internacional.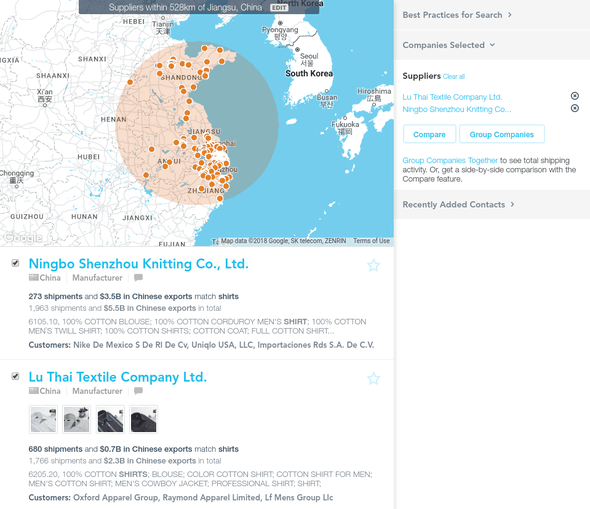 Revise Tendencias
Utilice nuestra herramienta de análisis para descubrir las tendencias del comercio por producto y compañía.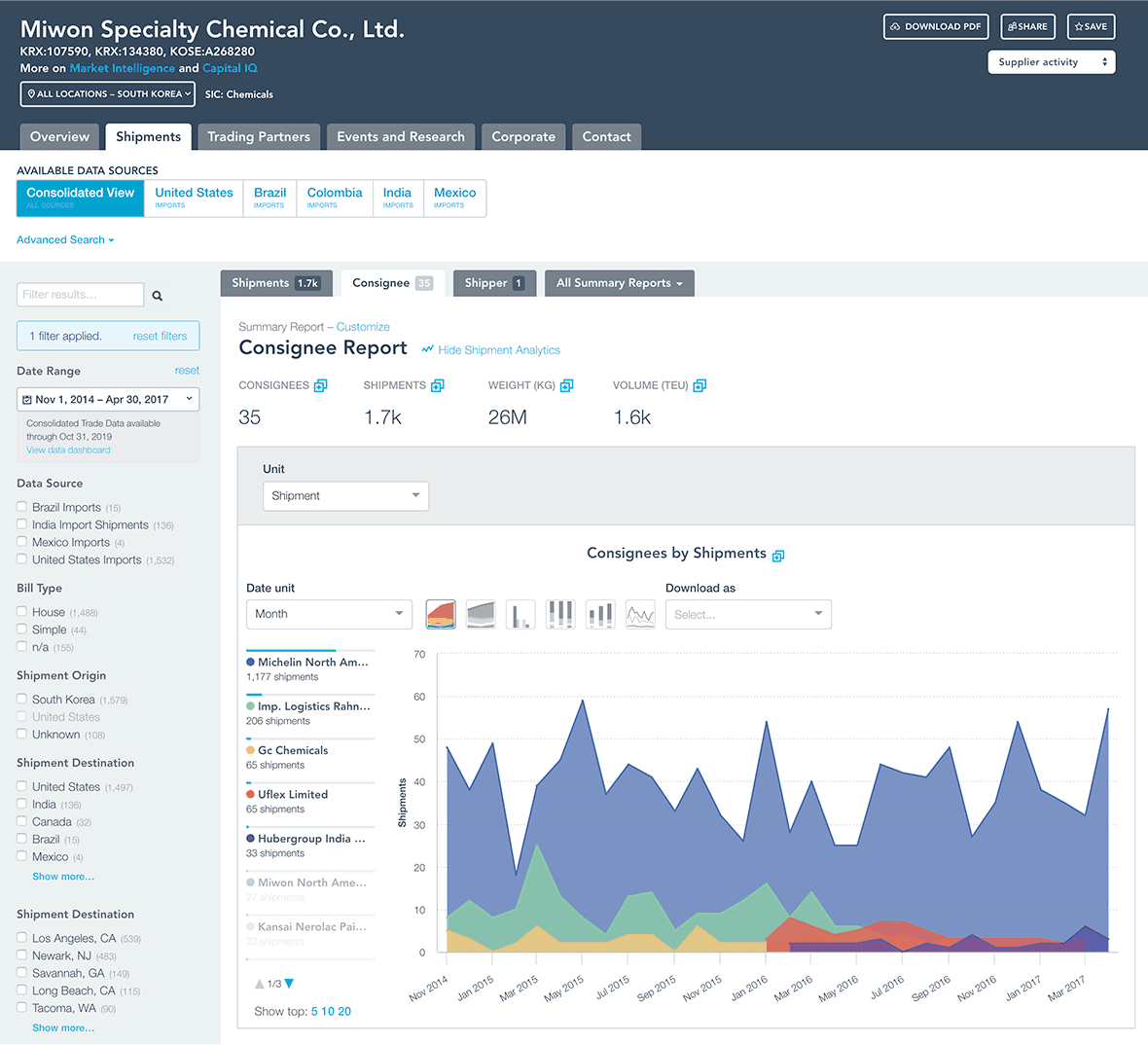 Mitige Riesgos del negocio
Investigar proactivamente sus relaciones de negocios potenciales o existentes.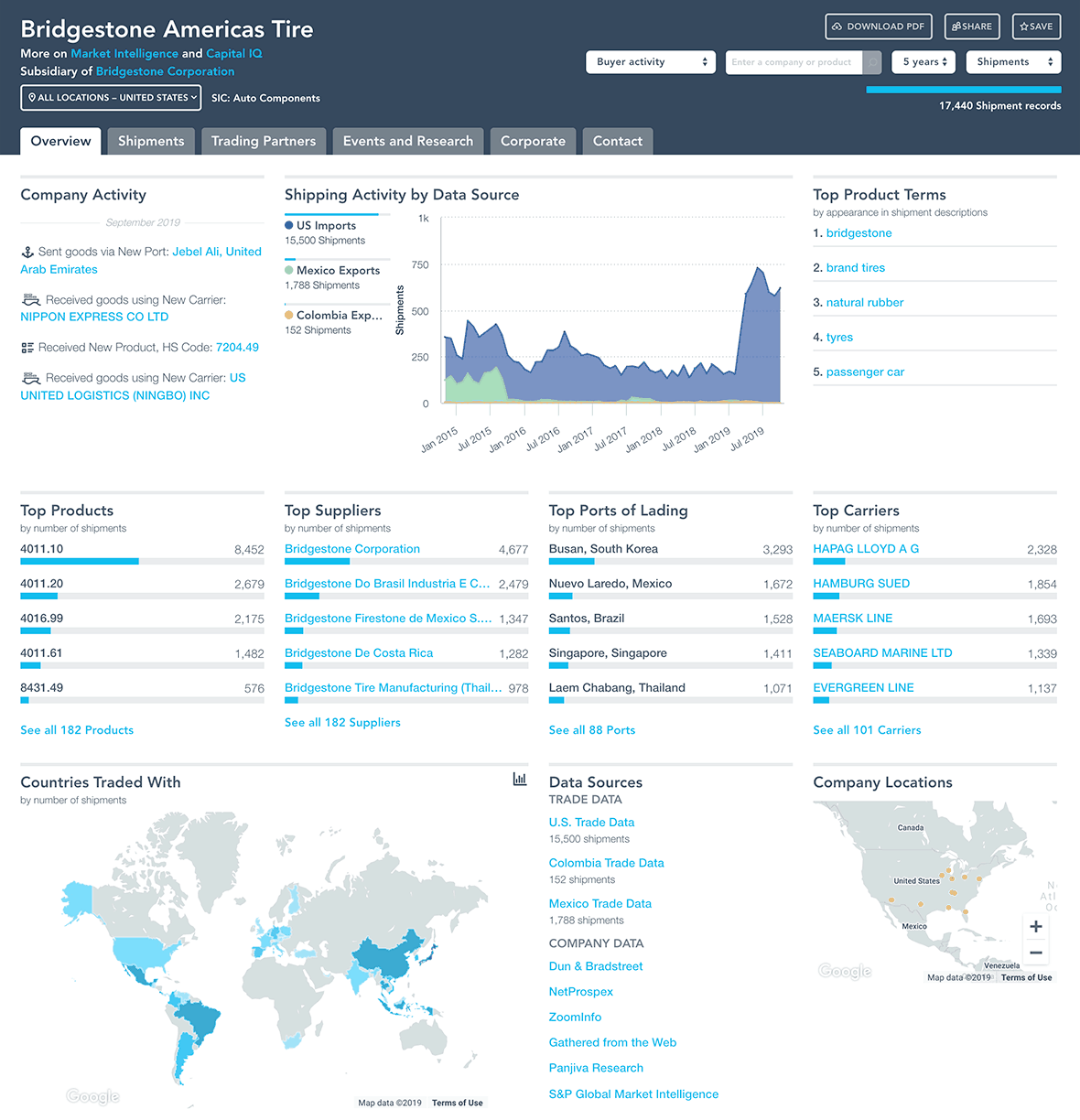 Mantengase Informado
Recibir notificaciones por correo electrónico tan pronto nuevos envíos lleguen o departan o cuando lleguen potenciales clientes.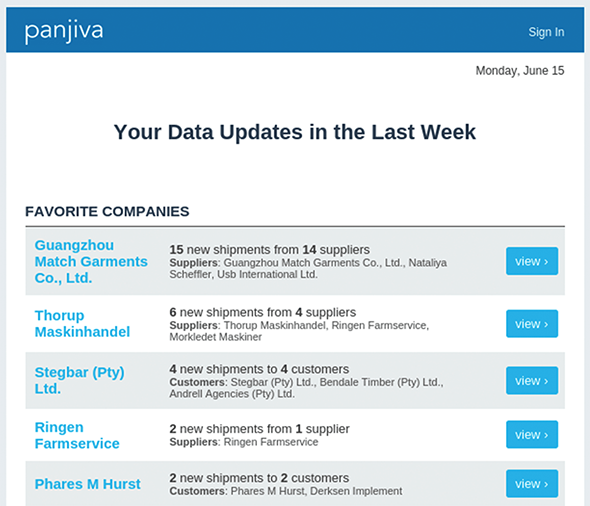 Examine Datos en Bruto
Acceso y monitoreo de las Guias de Carga (Bills of Lading)